In Rusticorum, we offer our experience of over 50 years as a leading firm in the field of rustic decoration. We possess a great amount of rustic materials in stock (beams, stones, tiles, old wood flooring, floor tiles, bricks, etc.), as well as a good number of antiquities and decorative objects (tables, doors, ornamental balconies, chests, clay pots, etc.). Your satisfaction is our unique objective: we provide first-quality products, unbeatable prices, and a remarkable rapidity in the transportation process.
​
We plan every for your construction project according to your personal taste: live like you always wanted, on your own and on your way. If we can't satisfy a particular request at any time, we are engaged to find the materials briefly. Just take some time to decide the appropriate choice, and we will do the rest.
Our firm is located in Navarrete, a few kilometres from Logrono, capital of La Rioja (Spain). We are totally at your disposal to show you personally our merchandise at any time. Do not hesitate to visit us. "Rusticorum builds your dreams".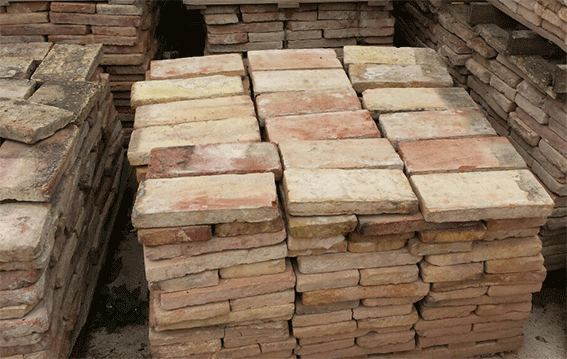 "Rusticorum builds
your
dreams"